Tone Yard is available for any event, Live Bar Band, Corporate Events, Private Parties, Festivals, Carnivals, Any occasion you desire pure vintage and modern rock!

Experience live Rock 'n' Roll with Cincinnati veteran rockers Tone Yard and our eclectic selection of vintage and modern rock tunes.

Tone Yard plays an eclectic mix of Vintage and Modern Rock covers from bands such as The Beatles, Black Keys, White Stripes, Stealers Wheel, Steely Dan, Stone Temple Pilots, Van Halen, Weezer, The Who, Coldplay, Rolling Stones, Pink Floyd, REM, The Cars, The Police, The Strokes, Neil Young, Nirvana, Cream, Greenday, Elvis Costello, Franz Ferdinand, Alice in Chains, Led Zeppelin, Foo Fighters, Red Hot Chili Peppers, The Raconteurs, Tom Petty, and Midnight Oil.

Tone Yard has been performing live since 2005, rocking out the best Vintage and Modern rock songs everyone wants to hear! Our play list taps into the greatest songs from the 90s, 2000s, 80s, 70s and 60s as well. You will hear a great variety of songs throughout our sets, throughout the night!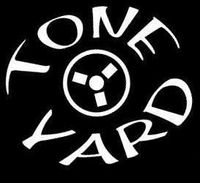 Larry Busemeyer - Drums & Vocals
Chris Kamp - Guitar & Vocals
Bob Tenoever - Guitar & Vocals
Tommy Peck - Bass Guitar